Do you have a great documentary idea or an amazing series you know Netflix would love?
Here's the great news.
Netflix is in constant need of fresh content to update their catalogue, and their spending for unscripted/documentary content is increasing every year (current estimate: $350-million and increasing to $1.1 billion by 2025!).
To keep up with demand, Netflix buyers are seeking outstanding independent filmmakers and documentary creatives who can deliver the stories that Netflix wants.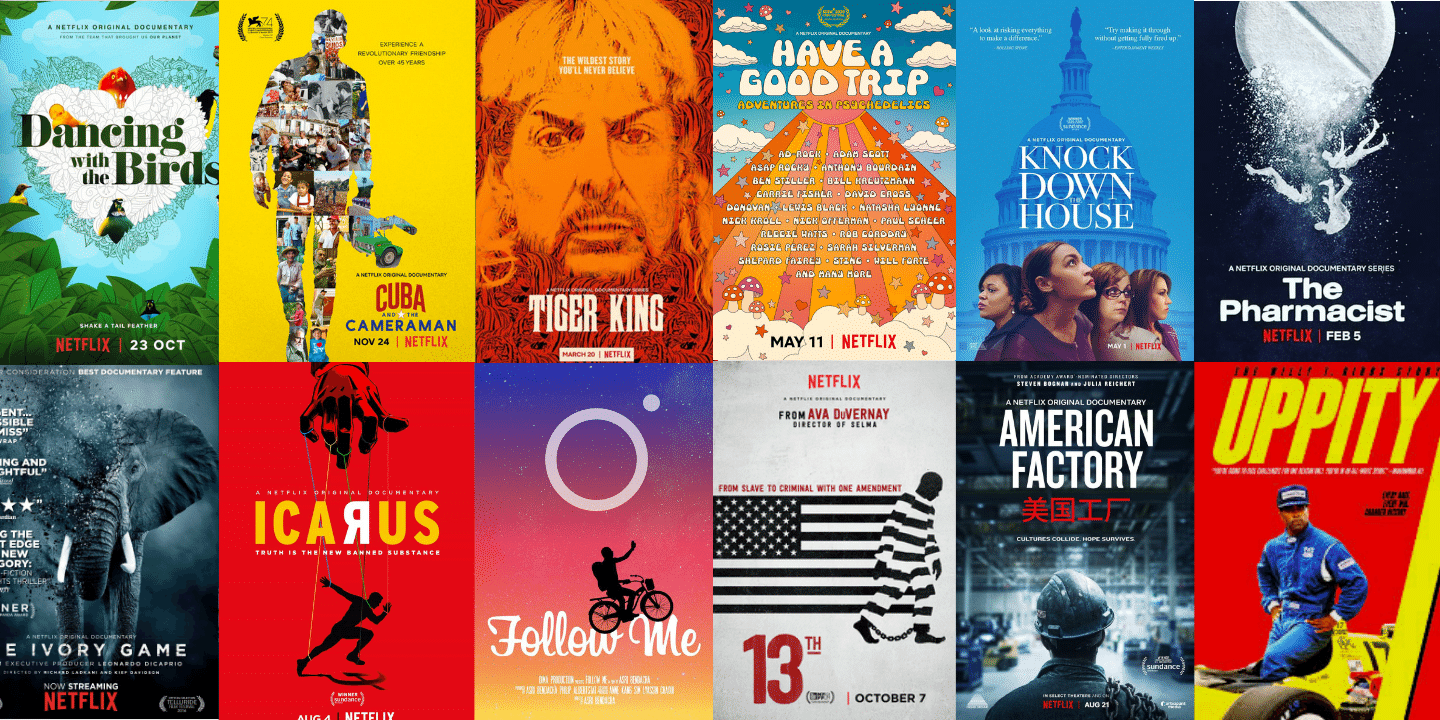 Getting A Netflix Deal

So how do you get started connecting with a Netflix buyer and pitching your project?
What kind of content are they looking for and how do you pitch your project effectively?
How much do they pay?
This Selling To Netflix course takes you step-by-step from idea development to pitching your concept and then making a winning Netflix deal!
In addition, the lessons you will learn -- about how producers successfully satisfy Netflix's programming appetites -- are highly relevant to Disney+, HBO Max, Paramount +, Apple TV+, Hulu, Discovery+, Peacock and the other well-funded competitors that are rushing into the streaming market.
"Kept me hooked just like Netflix does!"
By: Minna Dufton/Raggari Films
"The course was super informative, really interesting, full of all those resources we all need to understand the workings of the Netflix "black box". It kept me hooked just like Netflix does!"
"Enormous Value"
By: Bruce Young/Co-Director, BLOOD LIONS
"...an absolute win, a goldmine of invaluable information presented in an incredibly intuitive format.

All in all, simply enormous value on so many levels! "
"More stoked than ever!"
By: Dena Pitter
"Excellent course. What I liked most were the charts, graphs, data and stats. The well thought out breakdowns of each module, the links and video explanation in each lesson. Plus the multitude of examples. I'm more stoked than ever!"
"Binge-watched in one day"
By: Alex Kronstein/KronAuteur Films
"I love your course, it's so good I binged watched it in one day. One of the best courses I've taken yet!"
HOW NETFLIX WORKS
Learn what type of content Netflix is looking for, how much they pay and access a list of 'preferred Netflix producers' (people you can potentially work with to pitch YOUR project).
What's Inside
Learn how to get your documentary on Netflix & the streamers, a step-by-step interactive/multi-media guide:


Exclusive Netflix 2023 Searchable Database: 900+ documentary commissions & acquisitions, producer names, key Netflix executives, talent, trends, graphs & charts and more...(Amazing resource for idea development, research and investor presentations!)

2023 STREAMERS GUIDE: Hulu, Disney +, HBO MAX, YouTube, etc. What they want, What they are buying, Key Executives, and more

Step-by-step video tutorials taking you through the Netflix & Streaming documentary buying eco-system

Downloadables & Resources including Netflix Outreach Letter/Email/Proposal Templates, Worksheets, Check-Lists, Deliverables and Pitch Deck Sample!

NETFLIX 2023: What You Need To Know Now! (61-page PDF) - Regularly Updated Executive Report with the latest Netflix data, trends, competition & audience insights

How much Netflix pays for Originals; Key Deal Terms

Idea Development: The BIG "must-haves" for a winning Netflix idea

50+ Key Netflix decision-makers worldwide who buy documentaries & unscripted series (You'll learn how & when to use these names and the BEST way to submit your project to Netflix)

8 Essential Elements to craft the perfect Netflix pitch

Quarterly Live Q&A Zoom Calls with industry experts (24-Month Access Pass)
Documentary Business

Peter Hamilton
Peter Hamilton is renowned media strategist who develops and implements television content strategies for leading media companies, governments and non-profits. He is a former executive with CBS International, and for 30+ years has led the New York-based Peter Hamilton Consultants Inc. His network clients have included: Discovery Inc, A+E Networks, Smithsonian Networks, CBS, NBC, Nat Geo Channel, BBC, CBC Canada, ABC Australia and many others. Mr. Hamilton has worked extensively with NGO's and governments to successfully develop their factual television sectors. These clients include Carnegie Foundation, Enterprise Ireland, Singapore's IMDA, South Africa's dti and Screen Australia. Peter is an executive producer and development executive, including on projects for BBC and Smithsonian with Bill Gates, for BBC with David Attenborough, and PBS's Nature strand.
Live Workshops/Q&As with Industry Leaders
A subscription to this course includes access to top industry leaders and experts via quarterly live Zoom calls (+ access to replays). Recent Guests & Workshops Include:
Producer/Director

Tom Jennings
WORKSHOP TOPIC: "Documentary Ideas That Sell: How To Find, Develop & Pitch Winning Documentary Ideas"

Peabody award-winning producer and co-founder of 1895 Films. Jennings has developed 500+ films for Netflix, Disney+, Nat Geo and more; including the Netflix and National Geographic special, DIANA: IN HER OWN WORDS; the Nat Geo and PGA-winning APOLLO: MISSIONS TO THE MOON; ALIEN ABDUCTION for Discovery+; MLK: THE ASSASSINATION TAPES for Smithsonian Channel, and many more!
Reality Producer

Steve Harris
WEBINAR TOPIC: "How To Pitch Your Reality & Doc Series To Netflix, Streamers and Channels".

Steve Harris is Head of Nonfiction & Digital at Workaholics Entertainment Group (Netflix, TLC, A&E, NBC, TBS). A former executive at both TLC & A&E, Harris executive produced the Netflix comedy special, WOKE-ISH, The NBC series I CAN DO THAT, the award wining documentary SWEET MICKY FOR PRESIDENT. And created the TBS comedy competition show FUNNIEST WINS.
Media & Content Strategy | Programming

Dan Salerno
WEBINAR TOPIC: "Latest Trends 2022: The Rapidly Changing Landscape of the Streamers & Channels"

Dan Salerno is a veteran media executive (National Geographic, BBC, Discovery) and consultant whose career spans multiple platforms with an emphasis on strategic planning and content development. Previously, National Geographic's head of Programming, Salerno's career also includes BBC, Gospel, Fuse, and the original launch team at Discovery and its sister channels. Involved in a wide range of programming milestones, he counts Safari Live, Planet Earth, Walking with Dinosaurs, Mythbusters, Shark Week, Incredible Dr. Pol, and Pants Off Dance Off amongst his favorites.
HOW TO GET YOUR DOCUMENTARY ON NETFLIX
Step-By-Step Video Tutorials, Interactive Netflix Database of 900+ Documentary Originals & Acquisitions, Key Netflix Contacts, Case Studies, Email/Letter Templates, Deliverables, Trends/Analysis & much more…
"I am a former studio head, 20th Century Fox, producer and currently teacher at National Film & TV School of UK. Your Netflix guide is outstanding!"
Sandy Lieberson
"An invaluable, practical resource for documentary producers."
D-Word
"The NETFLIX guide is essential for producers who want to succeed in the Streaming Era."
Footage.net

"Peter is the smartest person in the room when it comes to understanding what drives success in the documentary video sector."
Paley Center for Media, New York



SELLING TO NETFLIX 2023!
*Includes LIVE Q&As with Industry Experts, 2-Year Access Pass

Buy Now

$195
"An absolute win, a goldmine of invaluable information presented in an incredibly intuitive format. All in all, simply enormous value on so many levels!"
- Bruce Young/Co-Director, BLOOD LIONS